Add quantity field on catalog pages for product and let customers add all or selected products to cart easily and in specified quantity


Save time of your customers on adding set of products to cart
By default your customers have to go from catalog page to product page to add required quantity to cart. It's ok if they want to purchase only one product. But if they need to purchase multiple products from product selection they made it doesn't seems very easy as they need go back and click on add to cart and repeat this bored flow. Now it's time to save time of your customers cause now Quantity Box on Catalog Pages and Add Selected To Cart magento extension allows to do it faster.
Core benefits of extension
Your customers or dealers may add set of products to cart right from catalog pages
Customers may specify also Quantity per each product they want to add and add only selected or all products in current selection
This extension reduce time on making purchase in your store for dealers or wholesalers dramatically and they will say Thank you for great customer service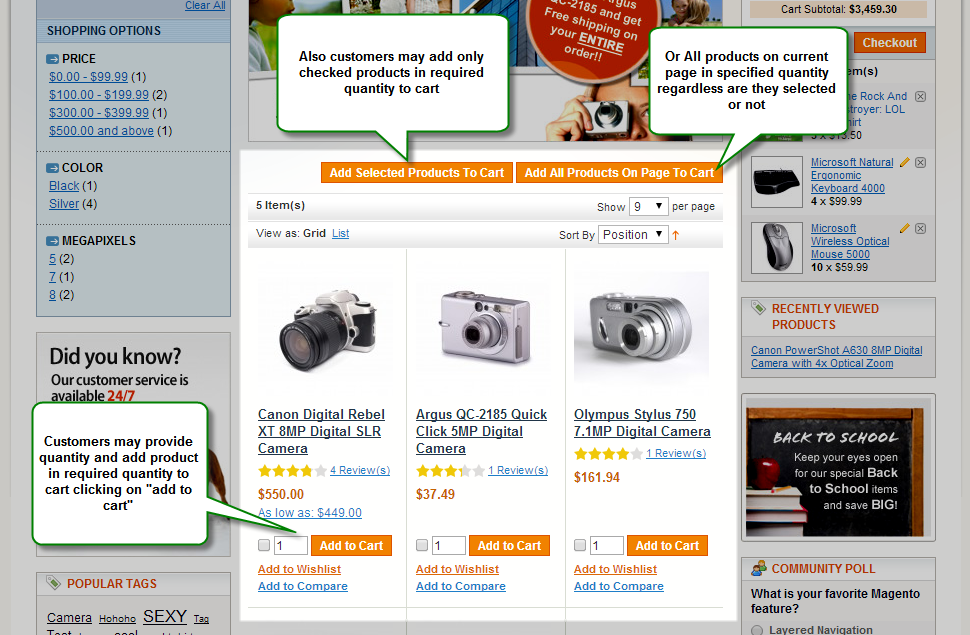 What if I don't need bulk add to cart feature and need only quantity box on catalog page?
Don't worry, it's easy as usual: just disable bulk actions in module settings and that's it 🙂 Now only quantity field is displayed.
I'm using quantity increments. Will it work for me?
Absolutely! Extension takes into account this setting. Take a look on image below or see demo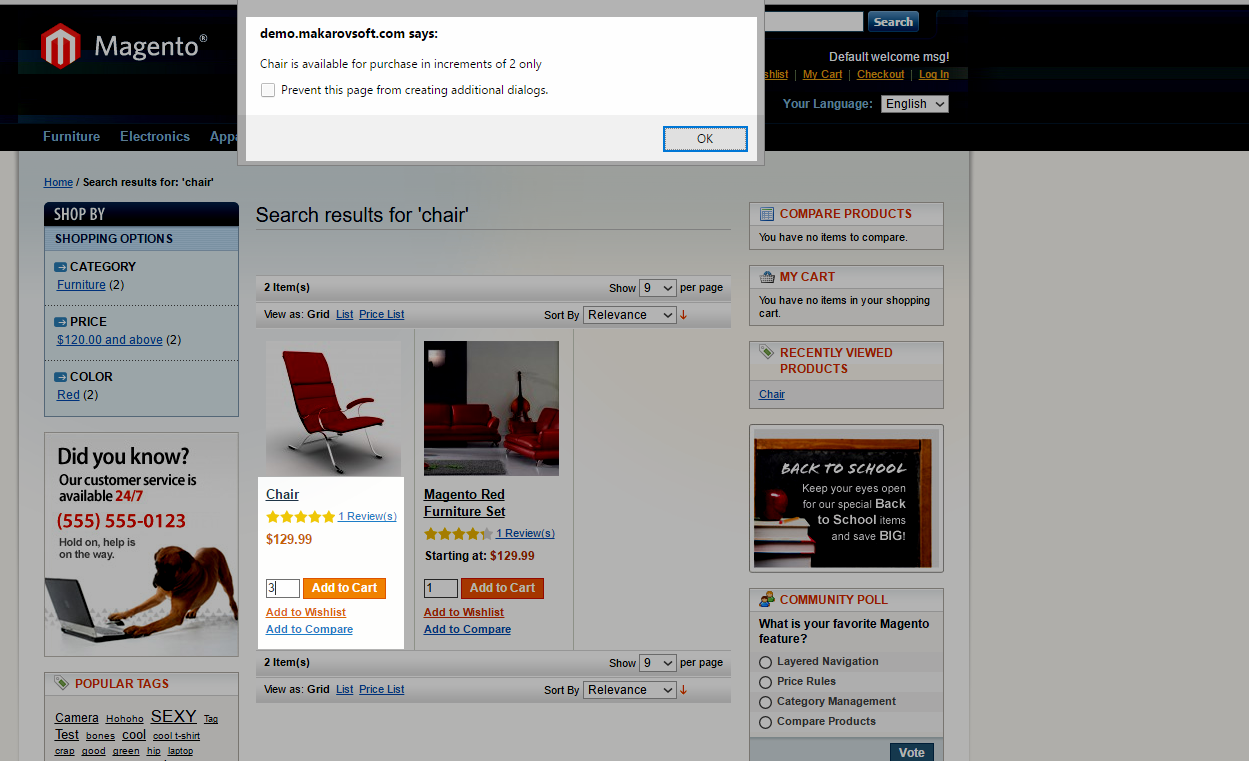 I have custom theme. Will it work for me?
Absolutely, in case of any issues I make extension compatible with your theme for free
Updates History
v 1.0 2014-09-30
Initial release. Core features.