Let customers provide custom comments per each item in order and then you may discuss it at order management page in magento backend

Very often customers want to specify comment per item in cart before proceeding to checkout.
And later on adjust it or let you know additional information
Unfortunately Magento 2 doesn't allow to do it by default, but using this Order Items Comments for Magento 2 is possible now!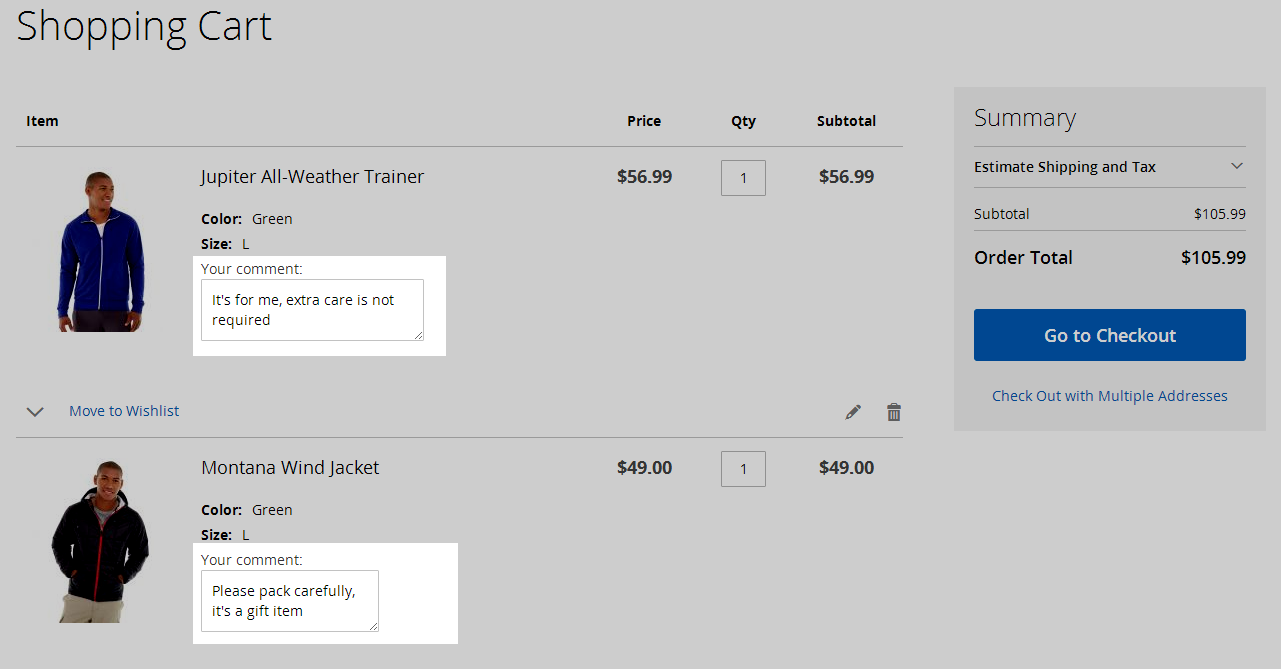 Now your customer may be confident that their wishes and important notes per each items in cart will be managed by your store staff: customers may now leave comments per each item in cart easily.
Using Order Items Comments extension for magento 2 customers may
Leave personal comments per each item in order
View comments at order view page
And store managers may
Process customer orders accurately according to comments their customers leave per items in order
Would you like to let customers let final note per entire order for Magento 2?
Please consider Notes on Orders for Magento 2 magento extension with perfect option to add "Final Note" for entier order