Assign personal comments on your customers and view such info right form customer view and order create/view page

This extension offers you set of unique features:
Store notes about your customers in seconds
Add notes to customer right from customer edit page
You can update and delete notes in seconds
Also you can view notes on your customer right from order create and ordere view page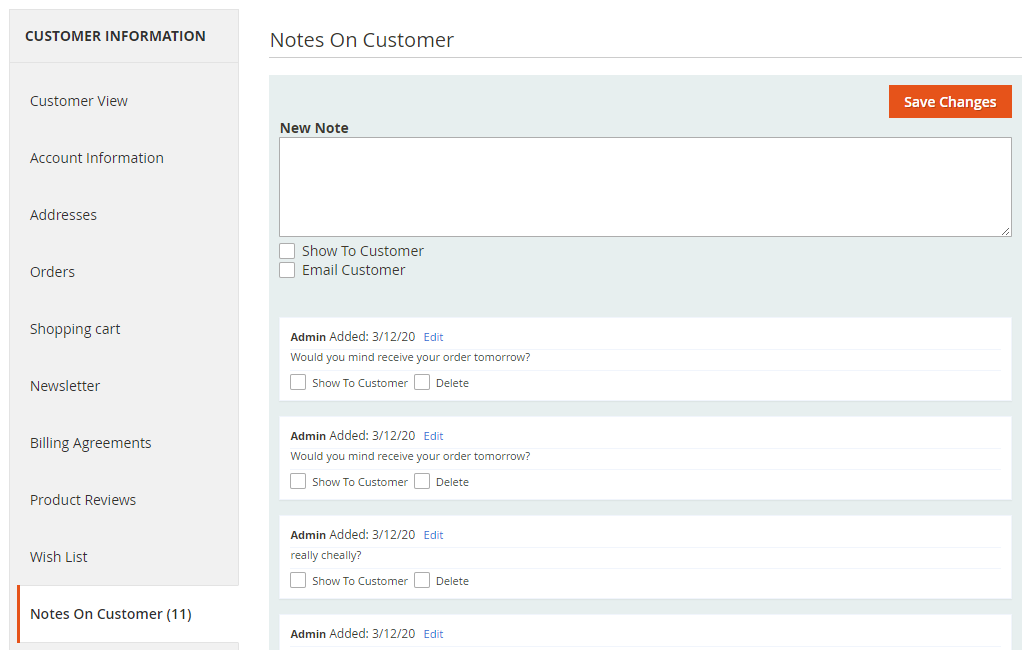 Advanced Features
All allowed comments will be displayed to customer
Notify customer via email about added note
Specify custom subject, sender name and email for email notifications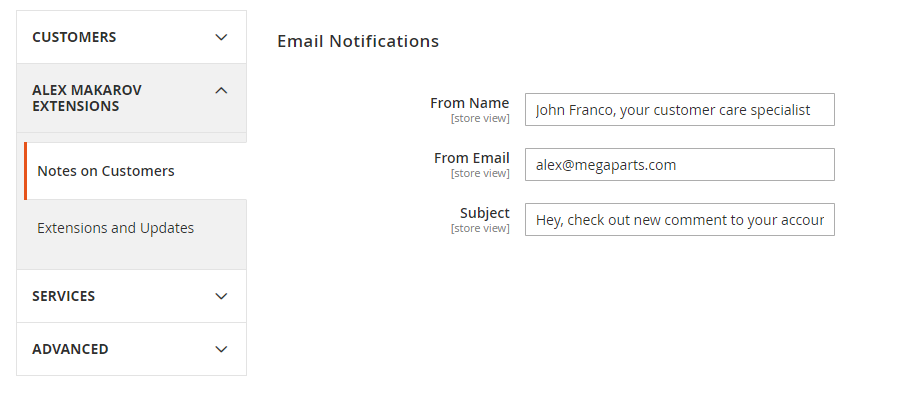 Benefits
Track history of customer comments and notes by different managers
View all comments assigned by specific manager
Keep in mind important info about customers
Share knowledge on customers between all managers
Import Notes On Customers from CSV file
If you need to import previously created notes and assign them to customer – now it's possible.
Just create CSV file with two columns: customer email and text notes. Then uee command
php bin/magento mas:cnotes:import full-path-to-csv.file
To get all notes listed in CSV file attached to your customers.