In this post I will describe how you can in a few steps convert your magento store into CRM systems.
What are key features of any CRM system?
Email Communication with customers
Tracking customers history and history of their purchases
Keeping notes on customers
and keeping notes on products you sell
Well, i have extensions that cover all these needs.
1. Using Email To Customers extension you may
Send emails to multiple customers at once right from orders or customers grid
Track opens of emails
Send email to anyone from magento and use pre-defined list of emails to send emails faster to the same recepients
2. History of customers purchases can be easily tracked using Sales History By Products And Customers magento extension:
You may view list of customers that purchased specific product
Products that were purchased by specific customers
3. If you'd like to keep notes on customers and share your knowledge among your teammates, Notes on customers magento extension will be a great solution, cause:
You can store unlimited amount of notes to your customers
You can assign note to set of customers at once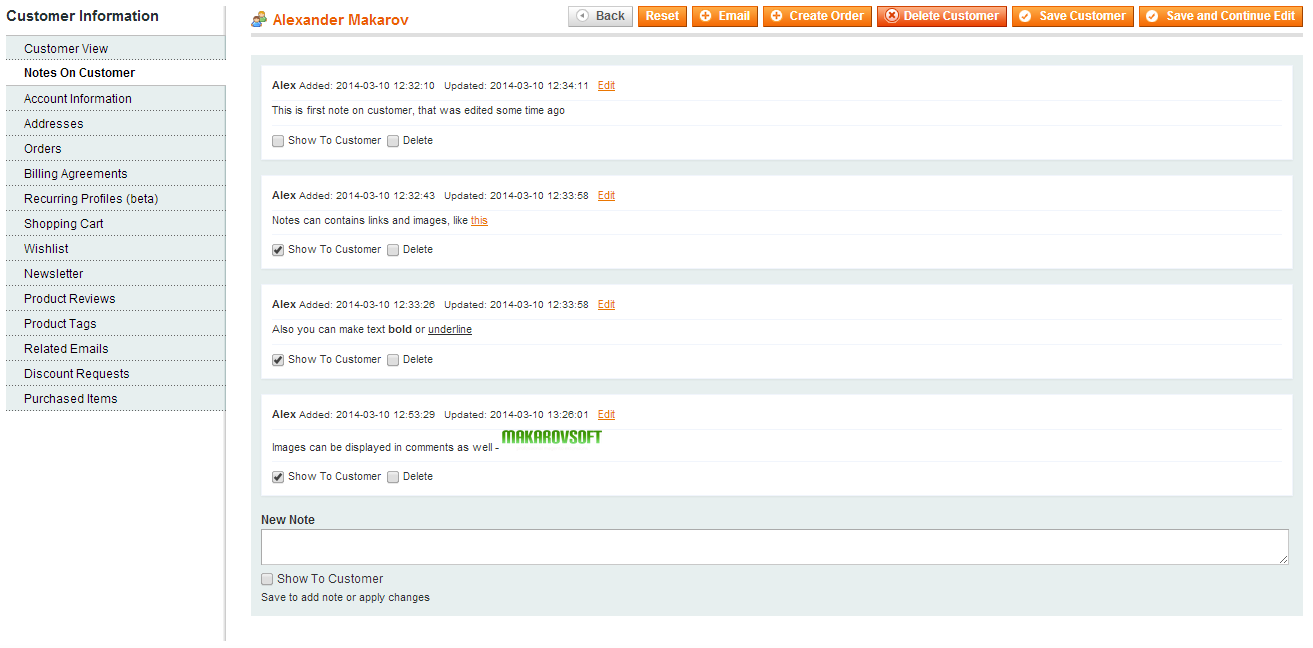 4. And last but not least cool tool for your magento – is ability to leave Notes On Products and select notes to be shown on product page for customers.
So, as you can see, it's very easy to convert your magento into CRM tool. And cost of such conversion will be less than $190
You get 4 fully-functional magento extensions cheaper than never. Hurry up! It's limited offer